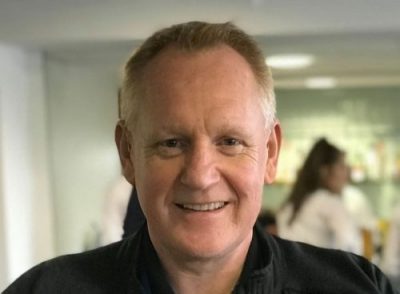 Ian Wood, RCIC – Owner & President
Based out of Moncton New Brunswick, Ian is originally from Nottinghamshire in the United Kingdom and has more than 25 years of experience working in the automotive and aerospace industries, both as a skilled front-line worker and in supervisory positions. He moved to Canada in 2005 and became a Canadian citizen in 2011. Throughout his immigration journey, Ian realized how complex the immigration processes could be for employers and immigration applicants alike. He also noticed that immigration legislation was constantly changing, and most people required guidance. His own personal immigration journey inspired him to change his career path and pursue training as an immigration consultant. Ian became a Registered Canadian Immigration Consultant (RCIC) in June 2018 and since then he has also become a designated Licensed Foreign Worker Recruiter (Nova Scotia Labour Standards Division – Licence: FWRL-50) and Commissioner of Oaths for New Brunswick. He is a member in good standing of the Immigration Consultants of Canada Regulatory Council (ICCRC – membership R528565), as well a member of the Canadian Association of Professional Immigration Consultants (CAPIC). Ian's extensive knowledge and experience allows him to assess the eligibility of employers and immigration candidates. His ability to provide expert, authorized representation allows him to guide employers and potential candidates through the many Provincial and Federal immigration programs.
Joyce Bulman, HRPA – HR/Talent Acquisition Manager
Based out of Saint John New Brunswick, Joyce brings many years of knowledge and experience from the Call Center industry. Her past titles include Client Operation Specialist and Talent Acquisition Manager, both of which made her a key figure for her previous employer in Human Resources. In these roles, she successfully led many domestic recruiting projects and developed international recruitment programs to help her previous company overcome gaps in local recruitment. Following this, Joyce went on to acquire extensive training as a beneficiary of informal development programs at NBCC and the local Business College. These experiences have fostered her strong passion for being involved in the immigration industry through talent acquisition and her wealth of knowledge is invaluable. Joyce is a member in good standing with the
Human Resources Professionals Association (HRPA)
and is currently working toward her
Certified Human Resources Professional (CHRP) designation.
Joyce is readily available to explain the IJW recruitment process to employers and provide advice on how to become eligible to hire foreign workers. Through her wealth of knowledge and experience in human resources, Joyce is able to present our PR ready candidates to eligible employers via zoom for interview and final selection. Joyce can be reached at
joyce.woodconsulting@outlook.com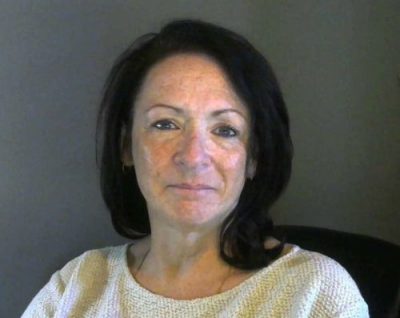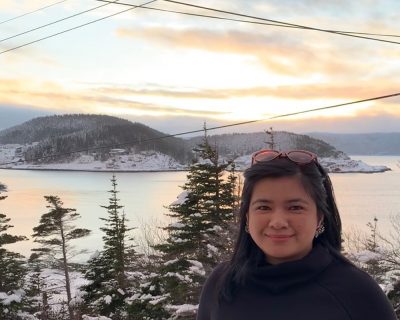 Grace Palina, BSW, RSW – Employer Representative (NL, & QC)
Originally from the Philippines, Grace is now living in the beautiful province of Newfoundland & Labrador. She arrived in Canada through the Temporary Foreign Worker Program back in 2014 and is now a proud permanent resident of 3 years, with the expectation of becoming a Canadian citizen very soon. Grace is working as a registered Social Worker (in good standing) for the Government of Newfoundland and Labrador and is in the final stages of achieving her master's in social work at Memorial University of Newfoundland and Labrador. At IJW Immigration Solutions, Grace is our Employer Representative for Newfoundland & Labrador, and Quebec. In this role, she introduces the services we offer to employers and establishes their hiring needs. Grace's immigration experience makes her a very knowledgeable resource and she hopes to one day become a Regulated Canadian Immigration Consultant (RCIC) herself. IJW Immigration Solutions are very proud to have Grace as a valued member of our team. Grace can be reached at
grace.palina@ijwimmigrationsolutions.ca
David Bates – Sales Lead Generator (NB, NS, NL & PEI)
Based out of Malagash Point, Nova Scotia, David is the Employer Lead Generation for IJW Immigration Solutions, covering but not limited to Nova Scotia, New Brunswick, Newfoundland & Labrador, and Prince Edward Island. David obtained his Bachelor of Arts degree from Saint Mary's University and his Certified Credit Professional designation (CCP) through the University of Toronto. In addition to completing many other courses, he is a Commissioner of Oaths for the Province of New Brunswick. During his time as a Certified Credit Professional, David was the branch manager for a US-based commercial floorplan financing company for several years, with the responsibility of overseeing the development, growth, and profitability of the business in Atlantic Canada. After 28 years working in Moncton for a New Brunswick based, world class, diversified group of companies, David decided to retire in September 2018. Since that time, David has also received mortgage broker/associate licenses in NS and NB and became a Property Guys multi-franchise owner in Florida. His interest in helping business succeed combined with his broader world view, attracted David to IJW Immigration Solutions mission of assisting Atlantic Canadian businesses grow through immigration. David can be contacted at
sales@ijwimmigrationsolutions.ca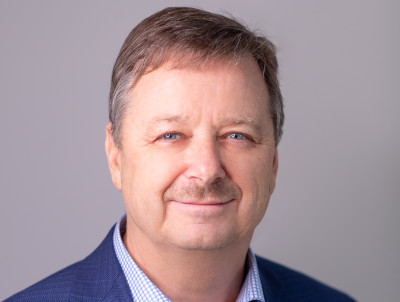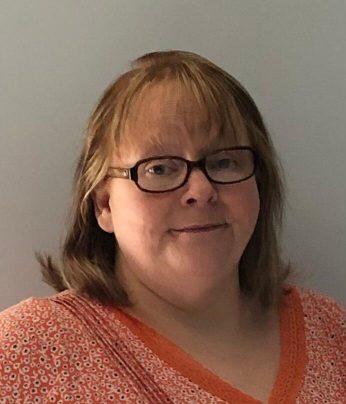 Krista MacDonald – Office Administrative Assistant/ Social Media lead
A native of Saint Stephen NB, Krista joined IJW Immigration Solutions in April of 2021 and now resides in Saint John, NB. She has worked in the field of administration for over 20 years and is currently pursuing her certification as an Administrative Professional Executive. Krista brings a wide range of skills to the IJW Immigration Solutions team including mentoring, coaching and quality analysis and general knowledge in marketing techniques. She is currently leading the IJW Immigration Solutions social media initiatives, particularly Facebook. In her past employment with a leading Atlantic call center, Krista gained first-hand experience in working directly with immigration programs such as the Atlantic Immigration Program (AIP). In this role, she amassed valuable knowledge and experience in providing support to immigrants transitioning into the workplace. Krista's compassion and patience for helping people makes her a great fit as a member of the IJW Immigration Solutions team.
Donna Carter, M.Cl.Sc (SLP) – Director of Communications
Based out of Moncton New Brunswick, Donna serves many roles at IJW Immigration Solutions including correspondence management and assisting with PR content. Her primary role however, is to work with our international clients who require Accent Reduction services. Being able to be understood by others is a crucial component of the immigration process as it has a substantial impact on the integration of newcomers into Canadian society. Donna has helped many clients improve their communication skills for interviews and workplace tasks by identifying pronunciation patterns that interfere with their conversational success. Donna received her Masters degree in Speech-language Pathology from the University of Western Ontario in 1994. She has worked with paediatric and adult populations for over 25 years and is a member in good standing with the Speech-language Pathology Association of Canada. Her passion for helping individuals achieve communication success is evident and we are very proud to be able to offer her specialty services to our clients.