We couldn't have achieved this without your advice.
"We were trying to relocate to New Brunswick, but we were really lost with the paperwork that was required. Thanks a lot for finding out the best approach to get our Work Permits and Permanent Residence. We couldn't have got them without your help and guidance!"
Jesus and Rebeca – Originally from Madrid, Spain
Thank you so much for all your help!
"When we arrived in Toronto, we really stood out from the rest. So smooth to get our visas because of the good preparations. Immigration were impressed! Now we're settled in our quarantine and can work very efficient in the calmness."
Samuel and Jenni – Originally from Stockholm, Sweden
A big thank you to IJW Immigration Solutions Inc.
"My dream of calling Canada my home would have never been possible without the help of Ian Wood. Such an amazing person to talk to and get all the doubts cleared. He not only possesses the immense knowledge of immigration rules and regulations but also has a great understanding of how to utilize the available tools and systems to get the work done quicker. Above all this, he is a wonderful human being. He offers not only the professional help but also ready to understand your needs on humanitarian grounds." "It was great working with him and I wish all the luck and success to @IJW immigration solutions Inc." "You are a champion!"
Bindiya and Amit – Originally from Pune, India
Recommendation for immigration services
"Ian is a trustworthy, energetic and honest RCIC who knows how to handle an immigration file and to deal with his clients with respect. I really enjoyed working with Ian as he is professional and totally dedicated."
Moss and Sanaz – Originally from Tehran, Iran
Very Important: It is an offense punishable by law to provide Canadian immigration services for a fee or other consideration if not regulated by ICCRC, a Canadian law society, or the Chambre des notaires du Québec.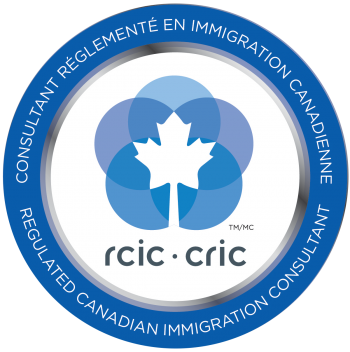 Please ensure the people who are representing you regarding immigration services are licensed to do so!